Profile

Free Account
Created on 2011-12-22 01:52:53 (#1176226), last updated 2014-12-05 (146 weeks ago)
1,618 comments received, 1,625 comments posted
177 Journal Entries, 47 Tags, 0 Memories, 250 Icons

About

Mini Bio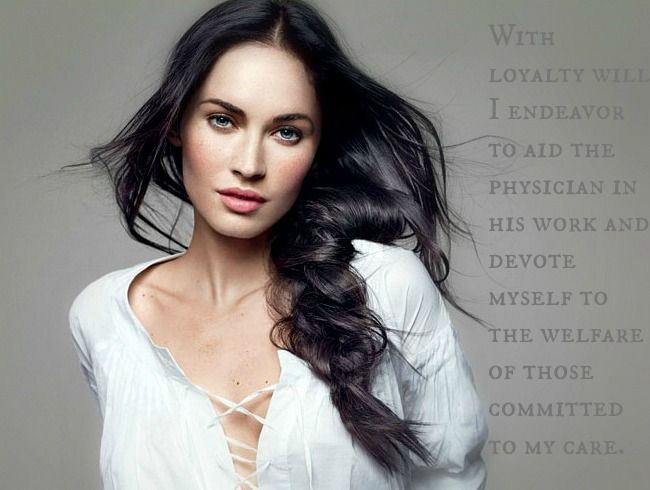 She is essentially daddy's little girl, very much like the man himself- vivacious, stubborn, and relatively emotional. Most importantly, she's loyal. Her desire to follow in her father's footsteps in the medical field led to her graduating early and enrolling in Starfleet to become a nurse. Eventually she'd like to become a doctor, but she'll take things one step at a time, happy enough at the moment to serve under her CMO father on the
U.S.S. Enterprise
during its second five year mission.
Disclaimer time! I am not Megan Fox, nor am I Joanna McCoy. Megan owns herself. Joanna, along with everything else in the Trek universe, belong to Mr. Gene Roddenberry et all. Mun and muse both over the age of 18.
Personal Timeline (Reboot): Joanna was born to Bones and Jocelyn when the two were 18. She was 12 when her parents divorce was finalized and her father joined Starfleet. She graduated from high school at the early age of 16 and enlisted at 17. She gets stationed on the Enterprise going into Jim's seventh year of being Captain (year two of the Enterprise's
second
five year mission.) This is more in line with TOS than the reboot universe, however mun is up to date with both the movies, ongoing comic series, and Starfleet Academy books.
Relevant
TOS
Links
Here

Connect
xxrosekissessxx

People
[View Entries]

Communities
[View entries]

Member Of (5):

Subscriptions (7):

Administrator Of (1):

Feeds
[View Entries]

Subscriptions (0)

Linking
To link to this user, copy this code:
On Dreamwidth:
Elsewhere: